| | |
| --- | --- |
| | vrijdag 5 juni 2009 |
Examples of laws impossible for voters to change - thanks to the EU
A directive binds member states to implement its content, leaving it to them to decide how. For example the EU chemical directive, REACH, comes partly into force on 1 July 2009, after the European elections.
Thus a member state is unable to ban a particular chemical on its own, not even if it believes it causes cancer. Only the non-elected Commission can propose a change in the relevant EU legislation. Not a National Parliament … not the European Parliament …Not the voters.
Posted: 6:53:24 PM
---
The Friday InspirationPeak
If I wait to be perfect
before I love myself
I will always be unsatisfied
and ungrateful
If I wait until all the flaws, chips,
and cracks disappear
I will be the cup
that stands on the shelf
and is never used

Joyce Rupp
American Author, Poet and 'Spiritual Midwife'
From her book: The Cup Of Our Life
inspirationpeak.com
Posted: 11:54:22 AM
---
SURE ....(duh):
UK PM Brown battles to hold on in face of revolt
British Prime Minister Gordon Brown was battling for his political life on Friday after a third senior minister quit his government and urged Brown to stand down to avert an election defeat.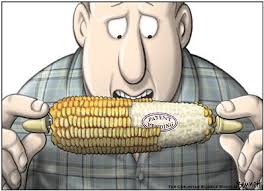 George: "Let's go to the MOVIES!
Lean back, put your feet up, popcorn to go with it?
Oh sorry oops, that's GM food!
Okay now ... relax ....
The film is called: something fishy is going on."


Americans consume some 16 billion quarts of this whole grain, good-for-you treat. Thatís 54 quarts per man, woman, and child.
Posted: 8:13:47 AM
---
FUD or warning:
US Intel Officials Link Groups Listed In DHS "Extremist" Reports To Al Qaeda Bio-Attack
Counterterrorism officials have stated that they believe "Al Qaeda" terrorists are seeking to align themselves with anti-government groups in the US in order to carry out mass casualty attacks.
FUD. The spreading of FEAR, UNCERTAINTY and DOUBT.
Read what W I K I has to say about it:
Fear, Uncertainty, and Doubt (FUD) is a tactic of rhetoric and fallacy used in sales, marketing, public relations, politics and propaganda.
FUD is generally a strategic attempt to influence public perception by disseminating negative information designed to undermine the credibility of their beliefs.
And so on, and so forth ... educate self and search "FUD" in this site ...
Posted: 8:06:37 AM
---
NIGHT-SHINING CLOUDS:

"Last night, we had our first really beautiful display of noctilucent clouds this season. They have really taken off now!" reports John C. McConnell of Maghaberry, Northern Ireland, who took the picture below.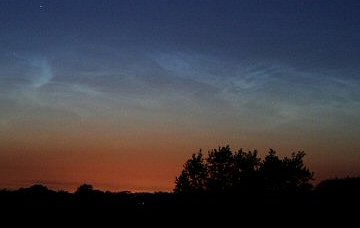 Posted: 7:43:53 AM
---
© CopyLight 2009 Marinaoflight